Sitting in a room with nearly one hundred people, I am given a piece of paper with the words "The Five Precepts" printed boldly with the context,
We train ourselves…
1. to care for living beings.
2. to share our resources.
3. to develop integrity within our relationships.
4. to speak what is true, kind, and useful.
5. to cultivate healthy sober minds.

I would spend the next week practicing this Buddhist ethical code with relative strangers at a meditation retreat center in California called Spirit Rock. And though it's been months since that retreat, I still spend a certain amount of the day staring at these words taped to my wall, situated right behind my computer screen that sits consistently at my desk day after day. Of course it is not a mistake to write about them now.

What do these words mean?

This list as I understand it, is not to be rushed or "checked off" like a to-do list. This is about feeling all the feelings that arise when exploring each precept so we can learn to understand the meaning and motivation behind their magic.

Without rushing, let's just stay with the first precept "to care for living beings" for now.

It's not uncommon for me to learn things the hard way. In other words, I realize over and over again that my "caring" for other people has only so much potential if I do not persistently care for myself (read: honor and strive for my basic needs to be met). If I'm not practicing my own care then I can only show up as an actor would on a movie set; learn the lines and take on the life of the character. Luckily many of us benefit from the art of acting as film and theater can sometimes help us to feel our feelings. However, even the actors eventually need to finish the movie and resume being themselves so they too can feel the rawness of their own feelings. We need to be ourselves in order to flourish as human be-ings and we need to care for ourselves in order to care for others. Acting like we care (we've done this and done this) will always lead to burn out.

So then what are my basic needs? Buddhist monk Ajahn Succito notes in his book Pāramī: Ways To Cross Life's Floods, "...the Buddha summarized them as food, clothing, shelter, and medicine." I'll often include a sense of security (protection and stability) in this list for myself. Doesn't it make sense then that after these needs are met, we would be more apt to explore loving, learning, and even living our lives with more vibrancy, even zest!? For me, the answer is YES. Yes, because it is this currency of care that inspires me to say out loud to you now, "I want to love, I want to learn, I want my life to be full of energy and excitement. I want to care enough!"

At some point in the middle of my training as a Mindfulness-Based-Stress-Reduction Teacher, I wrote a poem to help me understand why I was taking the training in the first place, and I think it may help me to share with you how it is I include myself in the first precept, to care for living beings, without exception.

Why did I come here
What brought me here
Here. Here.
I care enough
I care enough to be close
To hold my wet face and yours
To hear my body cry
And to lie down with yours on the bathroom floor
I came here to sit and know it
My shoulders back
This time

Why did I come here
What brought me here
My mother's yellow eyes and her voice
The songs she would write into my childhood days
My father's stillness
And the pack of 'em my family
A hunter sniffing because I care
I care enough to be close

Why am I here today
To loosen my jaw and let these musical teeth
take a nap
To melt into you
and see my face for what it is in yours
Because I care
Enough to be close


If you care enough, that is enough. Like me, you can commit to learning, loving and living over and over again. But I have to be real with you. There is a secret ingredient to this practice. It is patience. Not the "just wait it out for that thing that will solve everything or prove I am right" patience (not really patience, by the way). Wise patience has a specific quality that as Ajahn Succitto says,"is to carry the heart through the turbulence of existence so that it no longer shakes, sinks, or lashes out." All of a sudden this concept of self care as community care starts to make more and more sense over time. If I'm more patient with myself, won't I be more patient with others? If I learn to love myself more and more, won't I learn to love more deeply this earth, my community, the strangers I contact in my day to day life? Check this out for yourself!

And, if you're still asking…


"What are my basic needs?"
"How can I care for myself day to day?"

Good. This means you still care enough. Let that be enough for today maybe? And then tomorrow and the next, and the next, get closer and closer to these questions, to your motivation for asking these questions and witness yourself become aware of what is good in your life more often and what you can be grateful for today, and how you may care for people more intentionally. If this is the art of living, then you, the artist, need space to be creative and you need not rush your creative process. After all, if we are anything, we are creative processes that unfold over a lifetime. May we continue with care, because we are collaborating.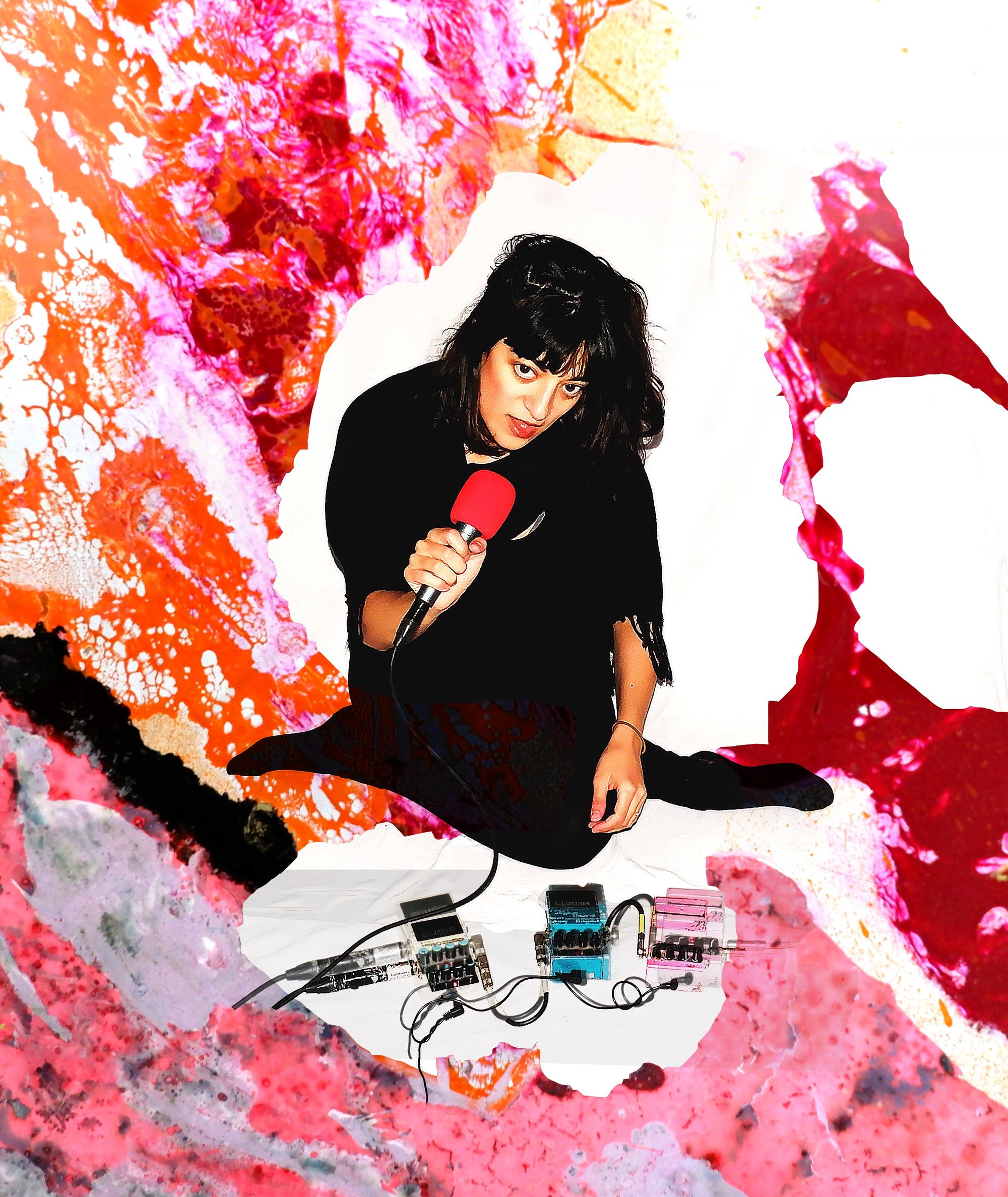 Post by studio BE Senior Facilitator Jessica Zambri.

Jessica Zambri is a musician, meditation teacher and the founder of Intuitive Voicing based in New York City.
From an early age, Jessica understood and appreciated how music provided a secure channel for communication and expression. Singing and writing songs became her bedrock. This foundation ushered Jessica to Berklee College of Music where she earned a Bachelor of Arts in Interdisciplinary Music Studies.
Jessica's music career began in 2003, booking her first live show at Tribeca Rock Club for Zambri, a band she co-created with her sister. New York's PopGun Presents says, "Zambri's ambition and use of sonic wizardry put them amongst the most forward thinking artists in New York City." In 2005, Jessica joined Quest Management (now Maverick), working as an artist manager for Björk, Paul McCartney and Arcade Fire.
Jessica has contributed to twelve professionally released albums as a performer, songwriter and producer and as a featured artist in Zambri, Hooray For Earth, Solvey and Mass Gothic. As a touring artist, music has taken her around the world and offered the opportunity to collaborate with many talented artists, including Wynne Bennett (Janelle Monae, Tayla Parx, Twin Shadow), Noel Heroux (Willy Mason, Hooray For Earth, Mass Gothic), Autre Ne Veut (Flume, Ghostface Killah), and sister and long-time collaborator, Cristi Jo Zambri (Exmazed, Mass Gothic, Zambri).
Jessica was first introduced to yoga and meditation through her work with artists. A friend, and founder of Ten Percent Happier, Dan Harris, helped expand her practice, connecting her to Insight Meditation and the work of JoAnna Hardy, Sebene Selassie, Sharon Salzberg and Joseph Goldstein. Jessica has had the privilege to deepen her practice while on retreat with guiding teachers, Konda Mason, Tara Brach, Kaira Jewel Lingo and many more, studying primarily in the Theravāda Buddhist tradition. With the guidance and support of her main teacher, Leslie Booker, she continues learning as part of the Dedicated Practitioners Program at Spirit Rock, where she is among their seventh cohort.
Jessica is a Mindfulness-Based-Stress-Reduction (MBSR) teacher and completed the Foundations of MBSR at New York Insight Meditation Center and the Teacher Advancement Intensive at Brown University. She is a certified Trauma-Sensitive Mindfulness (TSM) practitioner via TSM creator, David Treleavan, and completed a two-year training in Reconciliation via Breathe International (BI) facilitated by BI's founders, Paula Ramírez and Matthias Rüst.
At the start of 2020, Jessica created an interactive experience for groups and individuals, combining music and meditation called Intuitive Voicing (IV). IV helps to create intimacy with our intuition, renew self-trust, increase calm and peace, reduce anxiety and operate with confidence, so that we can better support ourselves and the things that matter most to us.
Jessica's experiences as a musician and meditation teacher offer a diverse perspective on mindfulness in the workplace and the use of music and sound for healing. She believes music acts as a powerful bridge between ancient wisdom and science. Jessica is committed to creating harmonious space for individuals and communities where connection and creativity can flourish.